So I haven't posted in a while. I apologise! Uni has been crazy busy and as you can probably appreciate, exam time was upon us last month and the build-up has been crazy! The amount of paper I have used over these last few months has been mad!
I wanted to take this opportunity to write about what's been going on since I've been away. Well, first year of uni has ended. I have mixed emotions about it all really. Whilst I hated uni to begin with, I really managed to find my feet towards the end of it and I will definitely miss it over summer. Living in halls has been such a great experience and I wish I could do it all over again. Sadly I'm all moved out now for summer and I wont be living in halls again. My flat and I never got on as well as most others, but that's part of life – you will meet people you get on with and some people who you don't. It's about how you deal with it that matters. Being civil was the key, whilst I may not have got on with my flat (apart from one amazing girl called Amy), I was civil and spoke to them when I saw them and made sure I wasn't making any enemies!
Before I moved out of halls though I was busy conducting my first year exams. I was lucky this year that they were multiple choice – not lucky because they were 'easy' but because it was much less stress. I knew the answer was going to be there somewhere – I just had to work out where. There is no such thing as a trick question with multiple choice, the answer must be somewhere!
During my exam period I was very lucky to have been able to be selected to be a part of two amazing opportunities for which I'm very grateful. The first is something called a STaR mentor partnership at Reading University which basically involves me helping new students to transition to university life. Whilst I am by no means an expert on university life, I like to think I have enough knowledge to help these students transition well to uni. After all, I was in their position this time last year – so many questions in my head about what uni will involve, whether i'll make friends and what living in halls is like. I am really excited to get started in August and continue it into the Autumn term.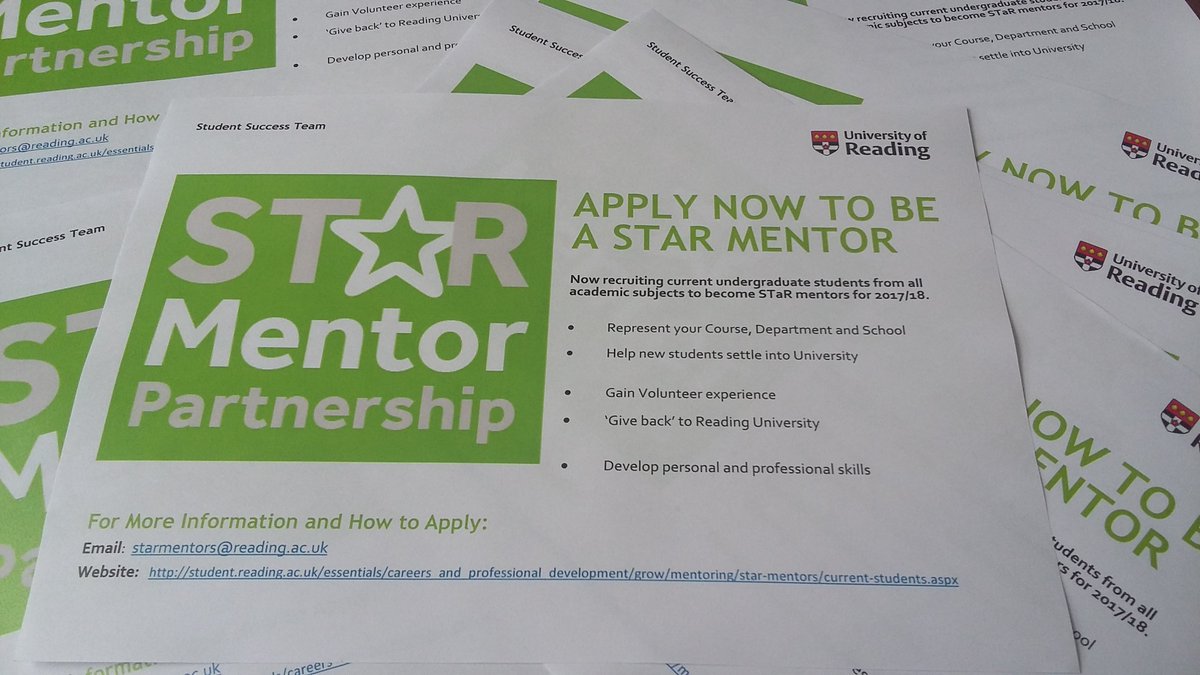 Another exciting opportunity is something which I feel was luck and nothing else. I have never been one to brag about anything, whether it be any of my achievements, my life or just general things. I will always downplay my ability because I always think there's someone far better than me. Anyway I digress… it all started when I was scrolling through my emails during a day where I was meant to be doing revision. I came across an email from an online panel that I'm part of advertising a competition they were running. I usually dismiss all competition emails because I never win and I don't consider myself to be very lucky! (I think I may have won a Hannah Montana CD back in 2006 but that was about it!). However, there was something different about this that struck me. It was titled something along the lines of "Exciting opportunity to write for Which? magazine!". Now I don't know how many of you are familiar with the magazine because I wasn't really aware of it either, but I knew I liked writing and it was something I may be interested in entering. So I opened the email and read down to the bottom where the entry link was staring me right in the face.
I clicked on the link and it took me to this page explaining the rules of the competition and what was expected. Long story short, they wanted someone to write an article about what people don't tell you about living in university halls. If you were selected, they would publish your work on their website for university freshers and students alike. I thought this was right up my street, especially considering I had been living in halls for the past 8 months or so! So I decided to take my chance and enter, why not, I had nothing to lose.
Within about half hour I wrote this article and formatted it loosely based on what I thought was an acceptable standard of writing. I usually take so much pride in all work I do, but I didn't in a million years think I was going to win, hence my loose formatting. A few bold subheadings here and there, short paragraphs and some pictures later, the article was done! I was fairly proud of it and decided to take a shot. I submitted the article and thought nothing more of it.
A few weeks later I was back in my home town just scrolling through my emails again(exciting life I lead right?). I usually just spend most of my time clicking delete because most emails are junk or ones which I don't care to read. Apart from one which was staring me in the face…
"Congratulations! Your article has been chosen… it was exactly what we were looking for…. Which? would love to publish you!"
O.M.G.
I couldn't believe it! Me? Little old me from a tiny town no-one has ever heard of being selected to be published on a website!! I think I must've read the email 100 times over just to make sure it sank in. I even proceeded to check that the email address was real and not one of these "jimmy@jimbo47583.cog.lol" type ones which are clearly fake!
Yes it's true… I won! I am now going to be published online for loads of people to see. To tell you the truth it still hasn't sunk in but I'm so unbelievably grateful for this opportunity. I have always loved writing and to be selected really made my day. I think this could be the start of something great! So thank you to Which? and also the online Opinion Panel Community – I am so very grateful.
To most people this isn't really exciting. But to me this is everything I could've ever hoped for. For my writing to be recognised by people and chosen to be on a website. That to me is the best thing.
So it just shows that the old saying "you never know unless you try" really is true in this case. So in light of this… even if you think you won't win or succeed or whatever it may be you want to do but don't think you stand a chance at. DO IT. Look what happened to me!
I apologise for this post being so long, but I had lots to catch up on and as most of my friends and family know, I can talk for England…
Be back soon, take care,
Katie x